DIY Scantool
mobiCar DIY scantool is a small dongle connecting your phone to your vehicle's data bus to extract data which, until now, has been only accessible to OEM diagnostic tools. 
While most DIY scantools can only "read" limited information from the engine Electronic Control Unit (ECU), mobiCar can "read" OEM level data from all units including brake (ABS), airbag (SRS), body, instrument cluster, gateways (BSI, UCH,…), ESP, multimedia unit and many more.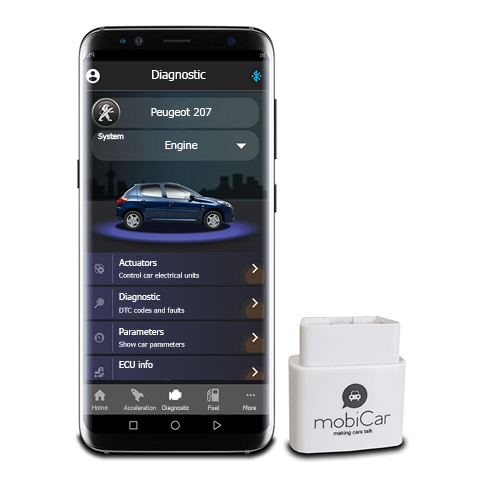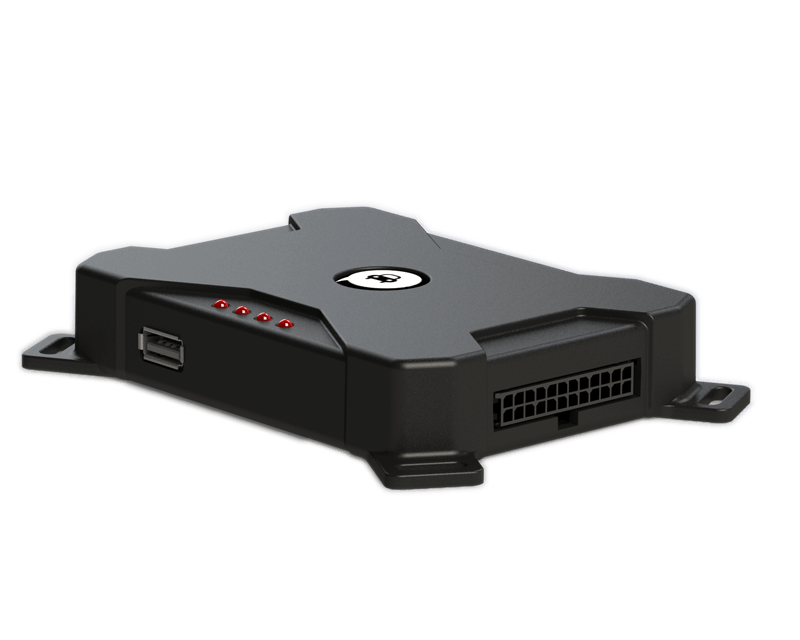 This tracking device, coupled with our powerful servers, can provide all the features you may expect from a conventional tracker. This includes real time monitoring of your vehicle/fleet on a map, geofencing, set and monitor alarms, use various predefined reports or create your own and many more.
However, the features do not stop here. mobiCar TPU has taken vehicle tracking to the next level by adding features of an advanced anti-theft and a standalone diagnostic tool.