What is mobiCar DIY Scantool?
mobiCar DIY scantool is a small dongle connecting your phone to your vehicle's data bus to extract data which, until now, has been only accessible to OEM diagnostic tools.
While most DIY scantools can only "read" limited information from the engine Electronic Control Unit (ECU), mobiCar can "read" OEM level data from all units including brake (ABS), airbag (SRS), body, instrument cluster, gateways (BSI, UCH,…), ESP, multimedia unit and many more. It can also "send commands" to your vehicle's actuators to test all electrical components. Some examples include locking/ unlocking the doors, activating wipers, turning on/off the headlights, activating injectors or ABS solenoids.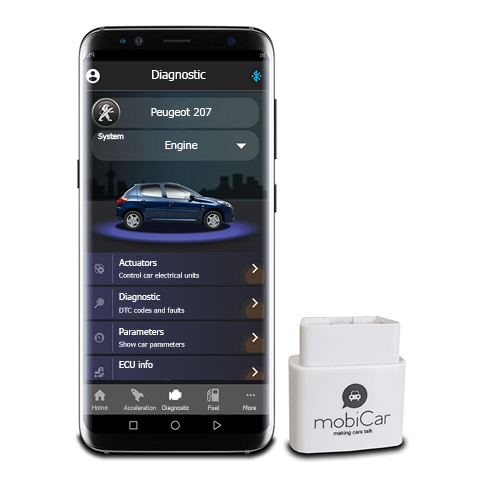 mobiCar DIY Scantool Major Features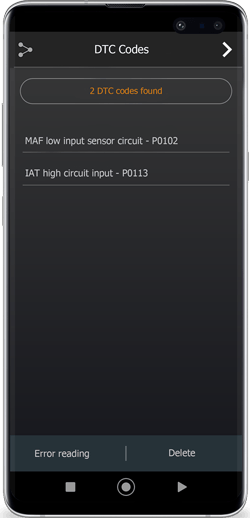 Read & Erase Generic OBD2 Data Trouble Codes (DTCs)

Read & Erase OEM level DTCs
Comment on DTC codes or read/ rate other users' comments for each DTC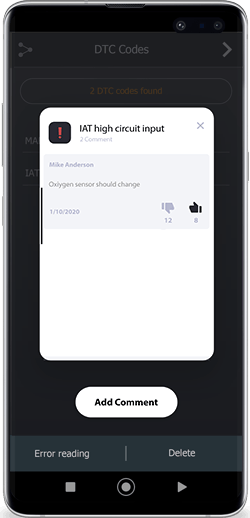 Read OEM level ECU parameters
Activate actuators on all ECUs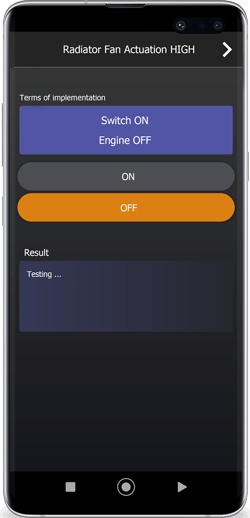 Read ECU Information ( SW version, manufacturer, production date & more)
Measure 0-100km or 0-60 mi/h acceleration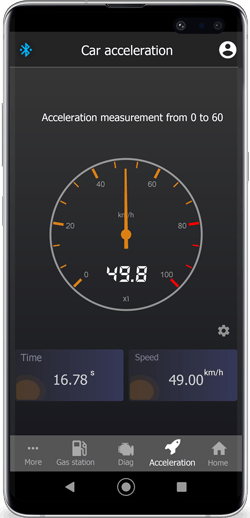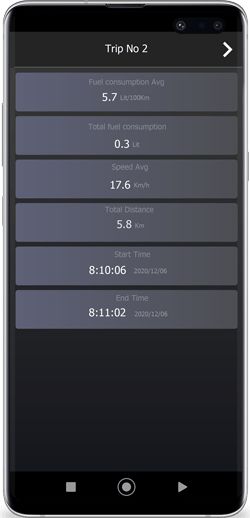 Trip computer (realtime and average values of trip fuel consumption, speed, battery voltage & more)

Leaderboard for fuel consumption, trip speed, driver behavior