Car Tracking
This tracking device, coupled with our powerful servers, can provide all the features you may expect from a conventional tracker. This includes real time monitoring of your vehicle/fleet on a map, geofencing, set and monitor alarms, use various predefined reports or create your own and many more. 
However, the features do not stop here. mobiCar TPU has taken vehicle tracking to the next level by adding features of an advanced anti-theft and a standalone diagnostic tool. 
mobiCar TPU Tracking Main Features
Anti theft
No matter how far you are from your car, only a few hundred meters or you're halfway across the globe, you can lock/ unlock your car, cut off the engine, close the windows or honk the horn. You  can also monitor your vehicle's status including cabin temperature, door status, cabin movement (by ultrasound sensor) and even call it to hear the cabin sound.
mobiCar TPU Anti Theft Main Features
Diagnostic
mobiCar TPU continuously monitors your vehicle's health status and provides a health report so you can be in control of your car or fleet.
It connects to all of your vehicle's ECUs, reads error codes (DTCs) and synchronizes it with your account so nothing is hidden from you. This is all done without you making any manual effort; just set up your car's information once and we will do the rest automatically, every single day. You can also manually read DTCs or even send an erase command to clear the fault codes, if needed.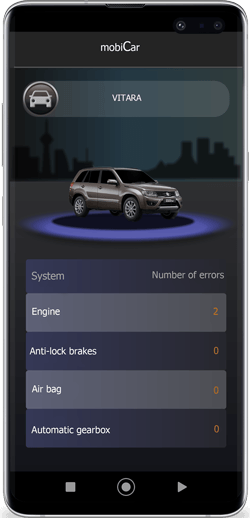 mobiCar TPU Diagnostic Main Features
In addition to that, mobiCar TPU can collect sensor information from any ECU you select for a given vehicle. You can also select the frequency to read and synchronise such data with the server. This can include any information from any ECU like ABS wheel sensor speed, Airbag ignition status, Injector timing, fuel consumption, wiper status, AC status and thousands of more sensor values.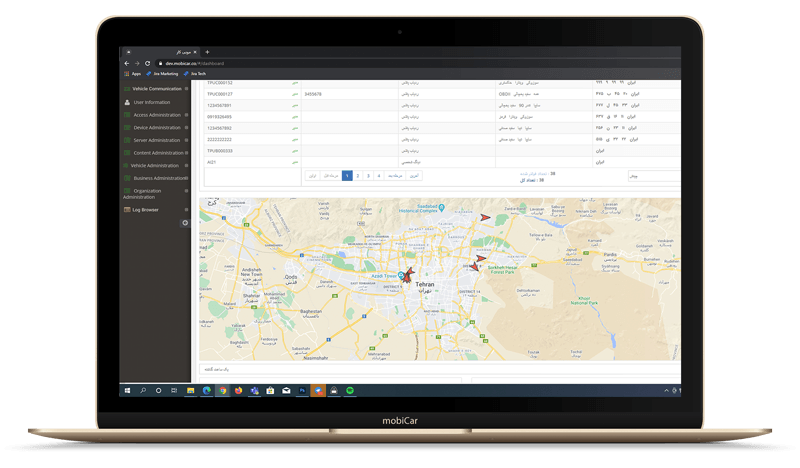 mobiCar TPU General Features
Define groups of vehicles
Manage roles, accesses, etc
Configure data acquisition and synchronization policies
Assign temporary access for any user